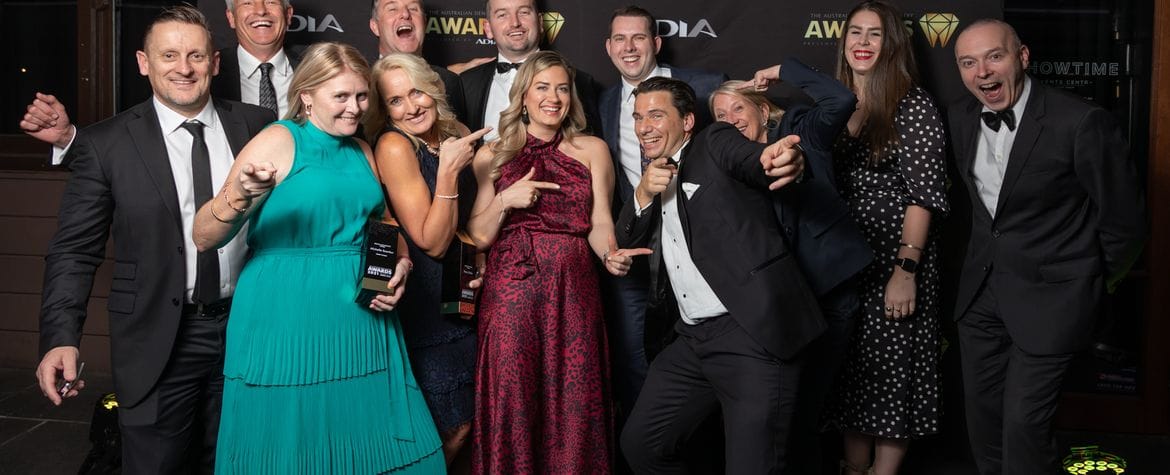 2021 Australian Dental Industry Award Winners Announced
Posted on 8 May 2021
Australia's top performers in the dental industry have been recognised at a gala event at the Showtime Events Centre at South Wharf, Melbourne on Friday 7 May, 2021.
An initiative of the Australian Dental Industry Association (ADIA), the peak business organisation representing dental product manufacturers and suppliers, the awards were presented during ADX Melbourne, Australia's premier dental event.
"Australia's dental industry has a strong reputation of supporting oral health professionals in advancing the health of all Australians. ADIA, along with the industry, is building a solid tradition of recognising excellence across the wider dental community.
"Australian businesses that provide world-leading products and services to the dental industry have been recognised for their excellence, innovation and professionalism. The ADIA was overwhelmed by the calibre of entrants across all categories and congratulates the winners on their achievements" said Kym De Britt, ADIA Chief Executive Officer.
An outstanding standard of entries was received which resulted in fierce competition in each of the award categories. The winners are:
Australian Dental Industry Award Winners
Dentalife
Oral Health Partnership Award
TePe
EnergyAustralia Sustainability Award
Henry Schein One
Innovation Award
Dentsply Sirona
Educational Initiative Award
Henry Schein
Community Service Award
SDI Limited
Marketing Award
Michelle Scanlon, Henry Schein
Service and Support Award
Jason Savage, Medfin
Outstanding Achiever Award
Winner of the Outstanding Achiever Award, Jason Savage of Medfin said the award was an excellent way to cap off a fantastic experience at ADX Melbourne. "It's an honour. I've dedicated my career to the dental industry. To be recognised this way is really excellent," Mr Savage said.
The award categories and submission process, convened by the ADIA, are designed not only as an industry accolade but also as a way to reflect on business and goals going forward.
Martin Weigold, Managing Director of Dentsply Sirona Australia said the submission was a great chance for his team to look back at all they had achieved and focus on what's next. "The submission process was actually very thorough. It made us really think about what we have done during the year of the pandemic and focus on our internal resources. It was a really reflective process," Mr Weigold said.
Entries will open for the 2022 Australian Dental Industry Awards later this year.
"It's incredibly encouraging to see such a vibrant industry coming out of what was an extremely difficult year. I look forward to seeing the talent and high standards present this year, in next year's submissions," Mr De Britt said.
The ADIA President and Board also took the opportunity to present awards within the membership on the evening.
ADIA Award Recipients
Phil Jolly -
ADIA Life Member
Jeffery Cheetham -
ADIA Industry Pioneer Award
Simon Taggart -
ADIA Meritorious Service Award
Clare Martin -
ADIA President's Award

ADIA congratulates the winners in all categories.


ENDS
For more information, please contact the Australian Dental Industry Association. P: 1300 943 094
E: communications@adia.org.au