Latest Events
ADX Brisbane 2022
Location:Brisbane Convention & Exhibition Centre
Date:Thursday 27th October 2022
Time:10:00 AM
Brisbane Convention & Exhibition Centre
AUSTRALIA'S PREMIER DENTAL EVENT
There's never been a more important time for our profession to come together and connect with dentistry.

Held over three days, head to the ADX Brisbane exhibition and explore the latest in dental technology and innovation.

With free onsite childcare, you can relax and connect with colleagues at one of the many social and networking events on offer including the popular Women in Dentistry and Opening Breakfasts.
ADX Melbourne 2023
Location:Melbourne Convention and Exhibition Centre (MCEC)
Date:Thursday 30th March 2023
Time:10:00 AM
Melbourne Convention and Exhibition Centre (MCEC)
AUSTRALIA'S PREMIER DENTAL EVENT
Registrations are now open for the next event in the ADX series, ADX Melbourne!
ADX Melbourne is the place where the nation's dental community come together to see more, buy more, and learn more. You can experience the latest innovations, technologies and techniques as well as network with professionals from across the dental industry.

This FREE event will be held at the Melbourne Convention and Exhibition Centre. If you plan to come along, you will need to register.

ADX Sydney 2024
Location:International Convention & Exhibition Centre (ICC)
Date:Thursday 21st March 2024
Time:10:00 AM
International Convention & Exhibition Centre (ICC)
ADX Sydney will see you in 2024!
Posted by ADIA on 27 April 2022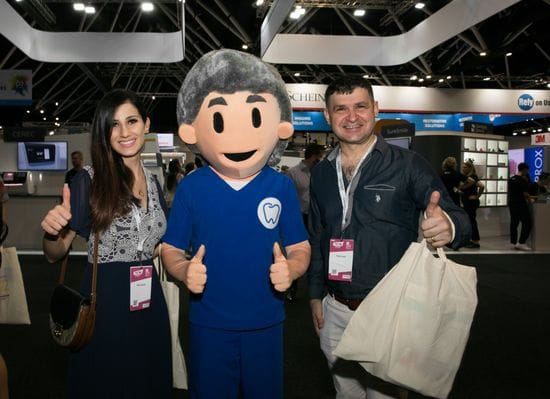 ADX Sydney 2022 Photos
The professional photos are now available from ADX Sydney and ancillary events in March 2022.

Follow the link below to download images of your team, your booth and all the action from the event!
Click here to access the photos
Pin: adxsydney22



If you would like to explore further the opportunities to collaborate with us please contact the ADIA Exhibitions Manager, Ms Jan Van Dyk, via email or by telephone on 1300 943 094.
This information is available for your use under a Creative Commons Attribution 3.0 Australia licence, with the exception of the ADIA logo, other images and where otherwise stated.