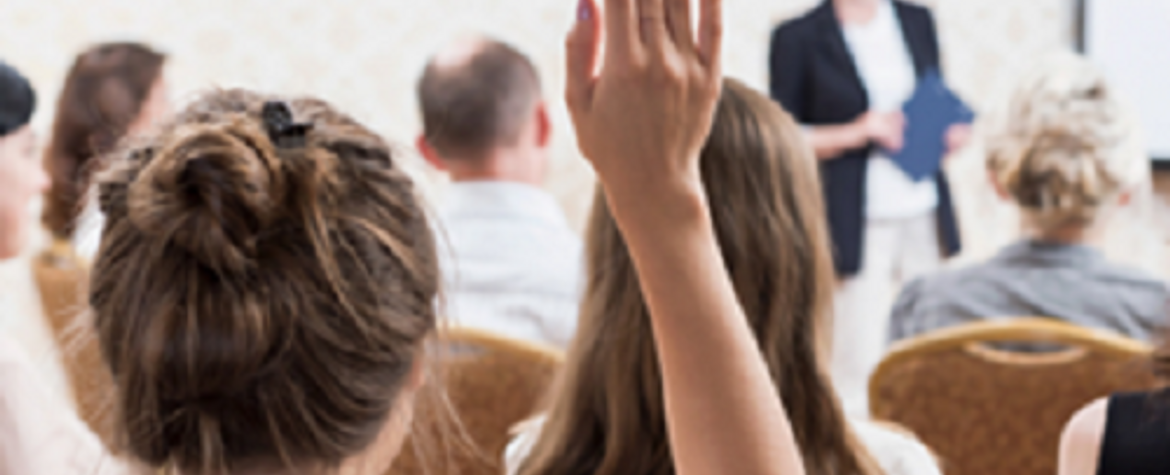 Learning Labs vs. CPD: Which Training Session is Best for You?
Posted on 26 November 2020
Learning Labs vs. CPD: Which Training Session is Best for You?

It is a requirement of the Dental Board of Australia that registered oral health professionals maintain a high- level of training and education even after completing their studies. There are many different training sessions available which allow you to meet these requirements. At ADX Melbourne in 2021, there will be both Continuing Professional Development (CPD) sessions and "non-scientific" Learning Labs. Learn more about the differences between the two and prepare to register once session programs are confirmed.
An Overview of CPD

The Dental Board of Australia expects all registered dental professionals to maintain their industry knowledge through further training opportunities. There is a requirement for 60 hours of training to be completed each 3-year cycle. A minimum of 80% (48 hours) should be scientific training, while the remaining 20% (12 hours) may be "non-scientific" topics to help you manage your business. Training sessions are not required to be within your usual practice area to count toward your allocated CPD hours.

ADX Melbourne scientific CPD sessions will be curated by the ADA NSW Centre for Professional Development. There will be fees associated with these sessions, which are decided upon by the ADA NSW Centre for Professional Development. Further details will be shared via the website adx.melbourne as they become available.
Explaining Learning Labs

Learning Labs are "non-scientific" training sessions, primarily focused on practice management and growing your dental business. Presented by industry experts in their field, Learning Labs offer free opportunities to improve how you run your practice. According to The Dental Board of Australia's Continuing Professional Development Guidelines, these activities can be an appropriate way to gain up to 12 hours of your 3-year training. Registrations for Learning Labs will be made available on the website - adx.melbourne - once session details are confirmed.

Quick Summary: Learning Labs vs. CPD
| | | |
| --- | --- | --- |
| | CPD | Learning Labs |
| Curated by | ADA NSW Centre for Professional Development | ADIA |
| Cost | Fees involved, decided by training organisation | Free |
| Training type | Scientific (counting towards 48hr minimum) | Non-scientific (counted towards 12hr optional) |
| Training focus | Dental industry clinical techniques and advancements | Dental practice success |
Which session is right for you?
Choosing between scientific CPD sessions and non-scientific Learning Labs is ultimately a personal decision. It will depend on your personal interests, as well as whether you just want to learn, or if you want to gain points for your 3-year CPD cycle. In order to assist you with achieving your full 60-hour allocation, ADX Melbourne will host a wide range of training opportunities that cater to all dental industry experts both in scientific and practice management fields.
What kind of sessions are available?

If you are interested in knowing more about the kinds of sessions that ADA NSW Centre for Professional Development typically facilitate, we recommend visiting their website. Browse their CPD Program Guide for a preview of the different sessions available. Please note, these should be taken as examples only and are not guaranteed to appear at ADX Melbourne.

Learning Lab sessions are designed around the industry expert who will be leading the seminar and how their knowledge can assist your practice. Previous topics have patient retention, improving customer service, product demonstrations and more. The upcoming program for both Learning Labs and clinical CPD at ADX Melbourne is still to be confirmed.

A commitment to learning and advancement at ADX Melbourne

ADIA is committed to providing every opportunity to attendees for furthering their career, improving their practice and meeting their required training hours. To stay up to date, subscribe for event updates from ADX Melbourne or follow us on Facebook and LinkedIn. Save the date: ADX Melbourne will be hosted from 6-8 May 2021.