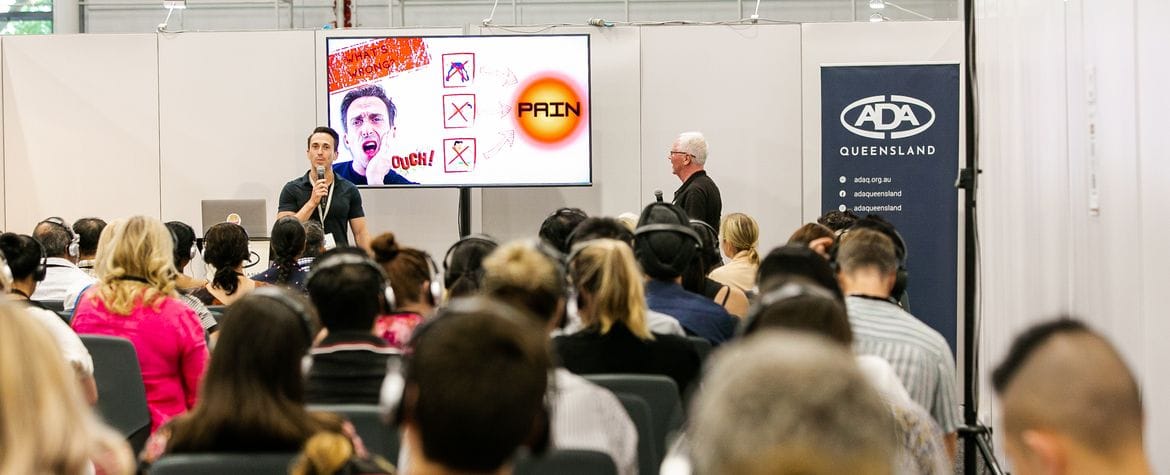 Three days of expert CPD at ADX Melbourne next month
Posted on 14 February 2023
Australia's premier dental event, ADX will be held in Melbourne from 30 March - 1 April 2023. The exhibition, run by the Australian Dental Industry Association (ADIA), will showcase the latest in oral health technology, while inspiring industry professionals to grow their business.
Running alongside the exhibition is the Continuing Professional Development (CPD) Program, presented by ADAVB. CPD enhances oral health professionals' clinical practice and improves patient outcomes.
The program includes more than 70 sessions over three full days. Those in attendance have the opportunity to hear from Dr Luan Ngo, on how to maintain a periodontal patient. Dr Ngo will answer the question 'What would the periodontist want me to do?' at his expert session on day three of the CPD program at ADX Melbourne.
To maximise the education offering at the event, ADIA is pleased to present the Avant Dental Learning Lab which will host complimentary learning lab sessions throughout the exhibition, featuring a variety of professional speakers. While the CPD Program provides further clinical education, the Learning Labs are business-focused, with a priority on skills that support efficiency and profitability.
Feedback from the CPD Program and Learning Labs at ADX Sydney and ADX Brisbane in 2022 was outstanding, with strong attendance at all sessions. One visitor stated she was impressed with the wide range of presenters from different specialties.
"For me as a dentist, my ethos is you always want to learn and continually grow. This is just a fabulous event to mingle with other colleagues."
CPD tickets are on sale now. You can register for one, two or all three days. There are discounts in place for ADA members.
ADX Melbourne
Thursday 30 March – Saturday 1 April 2023
10:00am – 6:00pm
Melbourne Convention and Exhibition Centre
https://www.adx.melbourne/registration.html