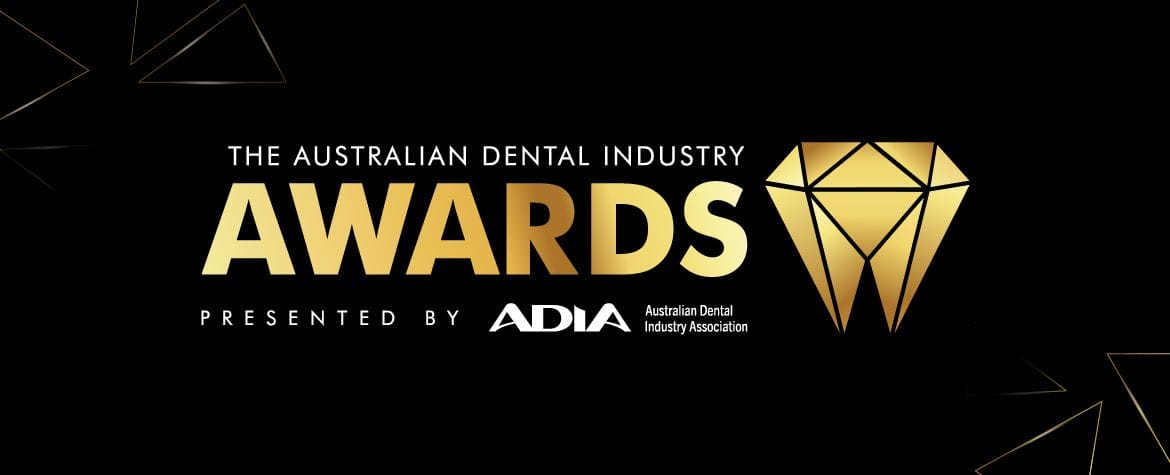 2022 Australian Dental Industry Award Winners Announced at ADX Sydney
Posted on 19 March 2022
Australia's top performers in the dental industry have been recognised at a gala event at the Sofitel Magnifique Ballroom, Darling Harbour Sydney on Friday 18 Mar 2022.
An initiative of the Australian Dental Industry Association (ADIA), the peak business organisation representing dental product manufacturers and suppliers, the awards were presented during ADX Sydney, Australia's premier dental event.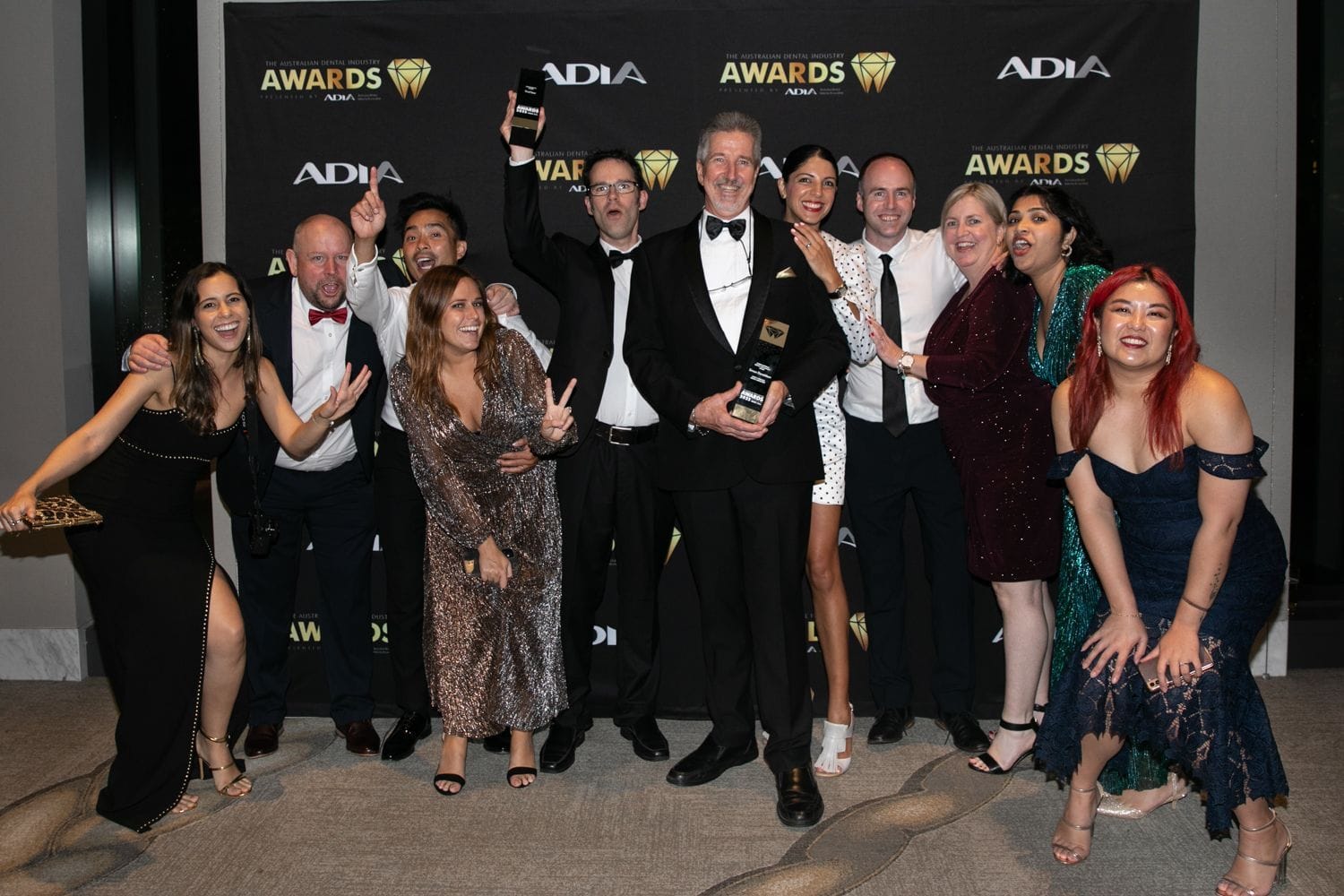 "Australia's dental industry has a strong reputation for best practice. These awards have become synonymous with excellence. They recognise those in our community who support oral health professionals in improving the health of all Australians," said ADIA CEO, Kym De Britt.
This year TrioClear took out the Sustainability Award. James Squirrel, CEO of Modern Dental Pacific Group encompassing TrioClear was at the ceremony to help celebrate with his team. "We're really fortunate to have an incredibly passionate and creative team. The product behind this award was five years in development and has been a long-term priority for us. This award is fantastic recognition for all our team's really hard work," Mr Squirrel said.
The awards process, convened by the ADIA and judged by industry experts is designed as a reflective process for businesses and their teams, "The calibre of entries, which is always outstanding, seems to improve year on year. It's really encouraging to see ADIA members getting value out the submission process itself, which is a really helpful tool to set goals going forward and celebrate your team," Mr De Britt said.
Tabitha Acret of EMS took home the night's Outstanding Achiever Award. She saw the awards night as a great way to touch base with others in the industry for inspiration. "It's wonderful to see businesses awarded in areas like sustainability and community. It's fantastic to see what other people are doing and exciting to see what you need to do to match that level," Ms Acret said.
Entries will open for the 2023 Australian Dental Industry Awards later this year.
The ADIA President and Board also took the opportunity to present service awards on the evening, including celebrating four businesses for the enormous milestone of 50 years of membership with ADIA.
Australian Dental Industry Award Winners
Oral Health Partnership Award
Kerr Australia
Sustainability Award
TrioClear
Tyro Innovation Award
SDI Limited
Educational Initiative Award
Dentsply Sirona
Community Service Award
Credabl
Marketing Award
Dentsply Sirona
EnergyAustralia Service and Support Award
Simon Donaldson, Gold & Ceramics Dental Laboratory
Outstanding Achiever Award
Tabitha Acret, EMS
ADIA Board Award Recipients
ADIA 50-Year Membership Award
William Green
Gunz Dental
Henry Schein Halas
Ivoclar
ADIA Industry Pioneer Award
Georges Sara
ADIA Meritorious Service Award
Mike Covey
ADIA President's Award
Joanne Challinor-Rogers
ADIA congratulates the winners in all categories.
ENDS
For more information, please contact the Australian Dental Industry Association. P: 1300 943 094