Posted in ADIA Partners
Posted on 1 September 2023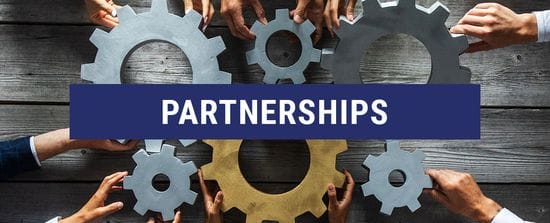 ADIA partners with AUP IT to support members in keeping their business safe
Australian Dental Industry Association (ADIA) is pleased to announce a strategic partnership with cyber security company, AUP IT.
AUP IT is a professional services and consulting organisation with a 'Strategy first, Technology next' approach to helping businesses solve complex and vexing tech issues. Their services range from providing businesses with part-time CIOs who actively work with stakeholders in driving value and progressing digital transformation initiatives and cybersecurity through to automating repetitive work. AUP IT provides vulnerability assessments, Security Operations Centre (SOC) facilities, and Managed Detection and Response (MDR) among other services.
Through this partnership, ADIA will assist its members to reduce their risk of data breach and strengthen their cyber resiliency through end-to-end IT managed services solutions priced exclusively for ADIA members. AUP IT CEO Raja Pradeep said, "AUP IT has extensive experience in the dental and medical industries with a deep understanding of the business drivers impacting the industry. As ADIA is the peak body representing manufacturers and suppliers of innovative dental products, we were excited to be able to work with them to safeguard the dental industry."
"The dental industry, much like other industries that fall under the healthcare banner, is heavily regulated regarding Cyber Security and Data Protection. You can never be too careful when it comes to the protection of your critical data, people, and infrastructure. We are excited to be able to assist ADIA members in safeguarding their IT systems, identify areas of weakness and suggest potential IT solutions to mitigate risks both current and as they arise," Mr Pradeep said.
ADIA CEO Kym de Britt looks forward to the new partnership enhancing the security of members' IT systems. "I am delighted to announce ADIA has entered a new partnership with cyber security company, AUP IT. Recent high profile data breaches have highlighted the need for secure IT systems, and we look forward to being able to support our members' cyber security needs with this partnership. ADIA recently carried out a vulnerability scan with AUP IT, the results of which were extremely insightful and demonstrated that this is a worthwhile exercise for any small business to undertake."
For more information on this partnership, please contact ADIA Head Office on 1300 943 094.