Posted in Industry News
Posted by ADIA on 1 September 2022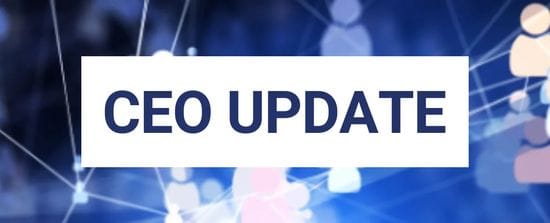 It has been a busy few weeks on the advocacy front including a General Council meeting, virtual roundtables, and face-to-face meetings with Federal Ministers.
Meetings with Federal Ministers
ADIA had the opportunity to meet one on one with several Ministers in the new Labor Government at an ALP forum in Sydney last week.
Topics for discussion included an introduction to ADIA, the Child Dental Benefits Schedule, aged care reform, and the Australian Jobs and Skills Summit.
We also had the opportunity to share the concerns of our members as reported in the latest ADIA Member Survey including supply chain issues, labour shortages, staff recruitment and retention, and the ongoing business impacts of COVID-19.

We had productive one on one meetings with:
Minister for Health and Aged Care - the Hon Mark Butler MP
Minister for Aged Care - the Hon Anika Wells MP
Minister for Small Business - the Hon Julie Collins MP
Minister for Social Services - the Hon Amanda Rishworth MP
Minister for Indigenous Australians - the Hon Linda Burney MP
Minister for Early Childhood Education and Youth - the Hon Dr Anne Aly MP
Assistant Minister for Indigenous Health - Senator the Hon Malarndirri McCarthy
Meetings were overwhelmingly positive, with MPs receptive to the work of ADIA and open to ongoing collaboration as we work towards our advocacy goals.

Australian Chamber of Commerce and Industry (ACCI)
ADIA attended the ACCI General Council meeting in Canberra last week. Along with some internal matters, the main focus was industry feedback and concerns in the lead-up to today's Australian Jobs and Skills Summit. Key solutions to ADIA member concerns were discussed, including immigration (both permanent and temporary), apprenticeship funding, and expansion of vocational training.
Minister for Skills and Training, the Hon Brendan O'Connor MP was in attendance to receive feedback and share the Government's hopes for the summit.
ADIA also attended the ACCI Small Business Roundtable with Minister for Small Business, the Hon Julie Collins MP. While the content was similar, the small business perspective provided alternative viewpoints and solutions including HECS relief, technology investment, and rental/housing alternatives.
ADX Brisbane Registration Update
With eight weeks to go until ADX Brisbane, there are currently more than 1,800 registrations for the first-time event. At 26% of target, registrations are slightly higher than the eight-week mark for ADX Sydney, and on track to reach the benchmark set for the first Brisbane event.
The exhibition promises to showcase the latest in dental technology, equipment, and service to a new audience of dental professionals who may not have experienced ADX previously.
As a valued member of ADIA, I encourage you to invite your networks to experience Australia's premier dental event. You can access useful marketing assets here.

ADX Melbourne Exhibitor Update
Following the recent exhibitor ballot, I am pleased to announce ADX Melbourne booths have sold out. If you missed out and would like to join the waitlist, you can do so here.
The city will be full of excitement that weekend, with the event coinciding with the F1 Grand Prix. If you are interested in attending or hosting your key clients at the race on Sunday, you can register for tickets here.
We look forward to continued collaboration both with Government and external stakeholders. If you have an issue you would like to raise on behalf of the membership, please do so via email.